Town Offices will be closed on Monday, January 20, 2020 in observance of Civil Rights Day.
Office Hours:
Monday 9:00 a.m. – 4:00 p.m.
Tuesday 9:00 a.m. – 7:00 p.m.
Wednesday 9:00 a.m. – 4:00 p.m.
Thursday 9:00 a.m. – 4:00 p.m.
Friday Closed
Saturday/Sunday Closed
Address: 47A Washburn Road, Alexandria, NH 03222
Phone: 603-744-3288
Fax: 603-744-8577
Email: alextctxcoll@metrocast.net
Francine Skiffington, Town Clerk/Tax Collector
Michele Cheney, Deputy Town Clerk/Tax Collector
Town Clerk/Tax Collector Services Include:
Motor Vehicle Registrations, Title Applications and License Plates Issuance
ATV, Snowmobile & Boat Registrations

Wellington State Park Beach Passes

Hunting & Fishing Licenses

Dog Licenses– DOG LICENSING CAN NOW DONE THROUGH THE MAIL.

CLICK HERE FOR THE FORM

.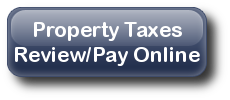 Are you having difficulty paying your property taxes by the due date? You can make partial payments on your property taxes at any time. Some property owners make monthly payments to prepay their estimated taxes; others make monthly or quarterly payments on a current balance. We highly encourage property owners to privately discuss their finances and determine what they can pay and when. Making smaller, more frequent payments reduces the interest you will pay and helps ensure your current tax does not become a tax lien. Keep in mind, the interest rate accrues at 8% annually and begins the day after the due date noted on your bill.