The following items can all be done online by clicking the links below, through the mail and/or over the phone:
Property Tax Payments

Vehicle registration renewals
If you are having problems locating information on our website, we can assist you over the phone. The Town Clerk can be reached at 603-744-3288 or alextctxcoll@metrocast.net and the Selectmen's Office at 603-744-3220 or alexandrianh@metrocast.net.
Our town contains natural features, like Newfound Lake, the Fowler River, Cardigan Mountain and acre upon acre of forest. There is a wonderful town common surrounded by historic New England homes, Haynes Library and the old Town Hall. We are just 2 hours north of Boston and less than an hour from the heart of the White Mountains.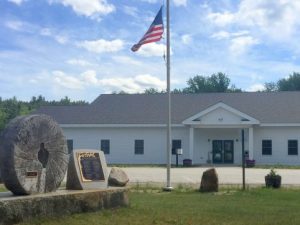 Visit us on Facebook at https://www.facebook.com/alexandrianh
CLICK HERE FOR CURRENT NEWS & NOTICES
Town Clerk/Tax Collector Hours:
Monday: 9:00 am to 4:00 pm
Tuesday: 9:00 am to 7:00 pm
Wednesday: 9:00 am to 4:00 pm
Thursday: 9:00 am to 4:00 pm
Selectmen's Office will be closed on Wednesday, May 11, 2022 and Thursday, May 12, 2022 while staff attends training.
Monday: 8:00 am to 4:00 pm
Tuesday: 8:00 am to 4:00 pm
Wednesday: 8:00 am to 4:00 pm
Thursday: 8:00 am to 4:00 pm

Transfer Station Hours (Must arrive 15 minutes prior to closing time)Monday – 8:00 a.m. to 4:00 pm
Wednesday – 8:00 a.m. to 4:00 pm
Saturday – 8:00 a.m. to 4:00 pm