Office Hours:
Monday, Wednesday & Thursday: 8:00 a.m.- 4:00 p.m.
Tuesday: 8:00 a.m. – 6:00 p.m.
Friday: Closed
47 Washburn Road, Alexandria, NH 03222
Phone #603-744-3220
Fax #603-744-9461
Email: alexandrianh@metrocast.net
Selectmen:
George Tuthill, Chair
Robert Piehler
Chet Caron
Administrative Assistant: Jennifer Dostie
Selectmen's Meetings:
The Selectmen hold meetings the 1st and 3rd Tuesday of the month at 6:00 p.m. at the Municipal Building unless otherwise noted. See below for schedule. Selectmen's meetings are open to the public. Please call for an appointment if you wish to speak with them on a specific issue. All appointments and agenda items must be submitted by 4:00 p.m. the Thursday before the meeting.
*** Please note that work sessions will be held as needed at 5:00 p.m. prior to the meeting. Work sessions are open to the public.***
Upcoming schedule:
Monday, October 14, 2019: Town Offices Closed in Observance of Columbus Day
Tuesday, October 15, 2019: Selectmen's Meeting at 6:00 pm
Tuesday, October 22, 2019: Selectmen will be present at 6:00 pm Budget Committee Meeting
Tuesday, October 29, 2019: Selectmen's Meeting at 6:00 pm
**Selectmen will be in attendance at Budget Committee meetings with Department Heads for preparation of the 2020 budget. Please see the Budget Committee page for full list of Budget Committee Meetings**
The Selectmen's Office can Offer Assistance or Information on the Following Topics: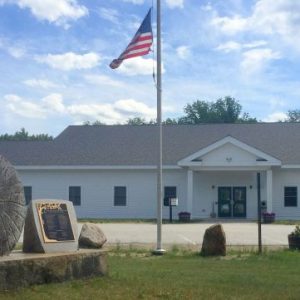 Selectmen's Meeting Videos
Selectmen's Meeting Minutes
November 13, 2018
For additional Selectmen's Meeting Minutes CLICK HERE.
BUDGET INFORMATION BY YEAR